The research collaboration
The desire for participation is also growing in the urban context. People want to contribute their needs, experiences and ideas in order to help shape the city in which they live. With this knowledge, the city of Cologne is relying on systematic public participation to give Cologne residents more opportunities to have their say and participate.
With this in mind, we developed the
»
MeinungsMobil
«
 together with a team from the City of Cologne. Designed as a bicycle trailer, it thus enables people to be reached exactly where they are in their everyday lives. The wide range of integrated participation methods allows it to be used at all levels of participation in the city of Cologne, from pure information and consultation to the joint development of ideas. 
The mobile was used for the first time on January 28, 2022 in Cologne-Kalk and in the city center: Cologne residents received all the information they needed about the survey on the
»
Motto of a city vision
«
 that was running at the time and were able to vote directly in analog or digital form at the MeinungsMobil. 

Since then the MeinungsMobil is regularly used by the city administration in order to conduct citizen participation.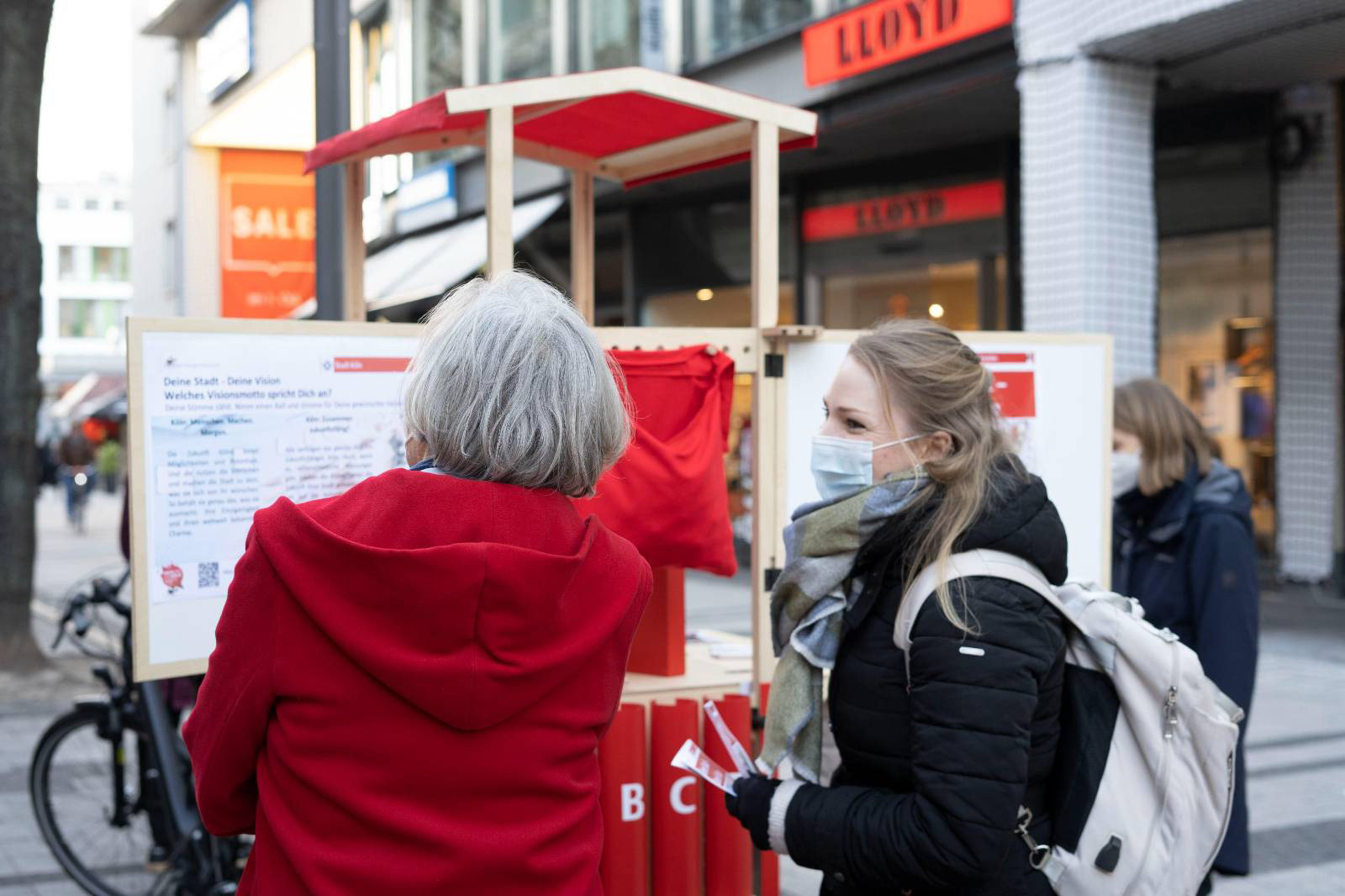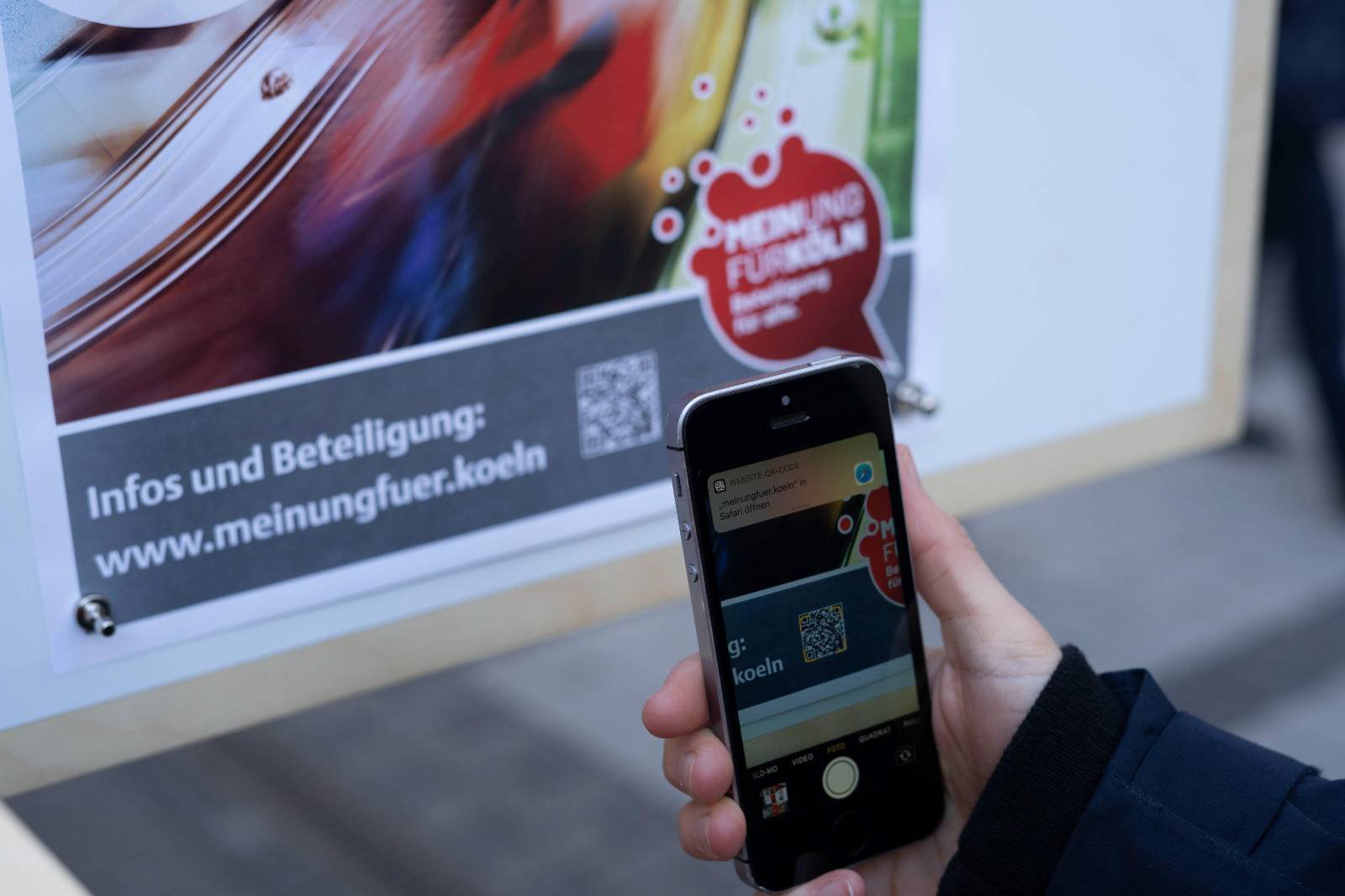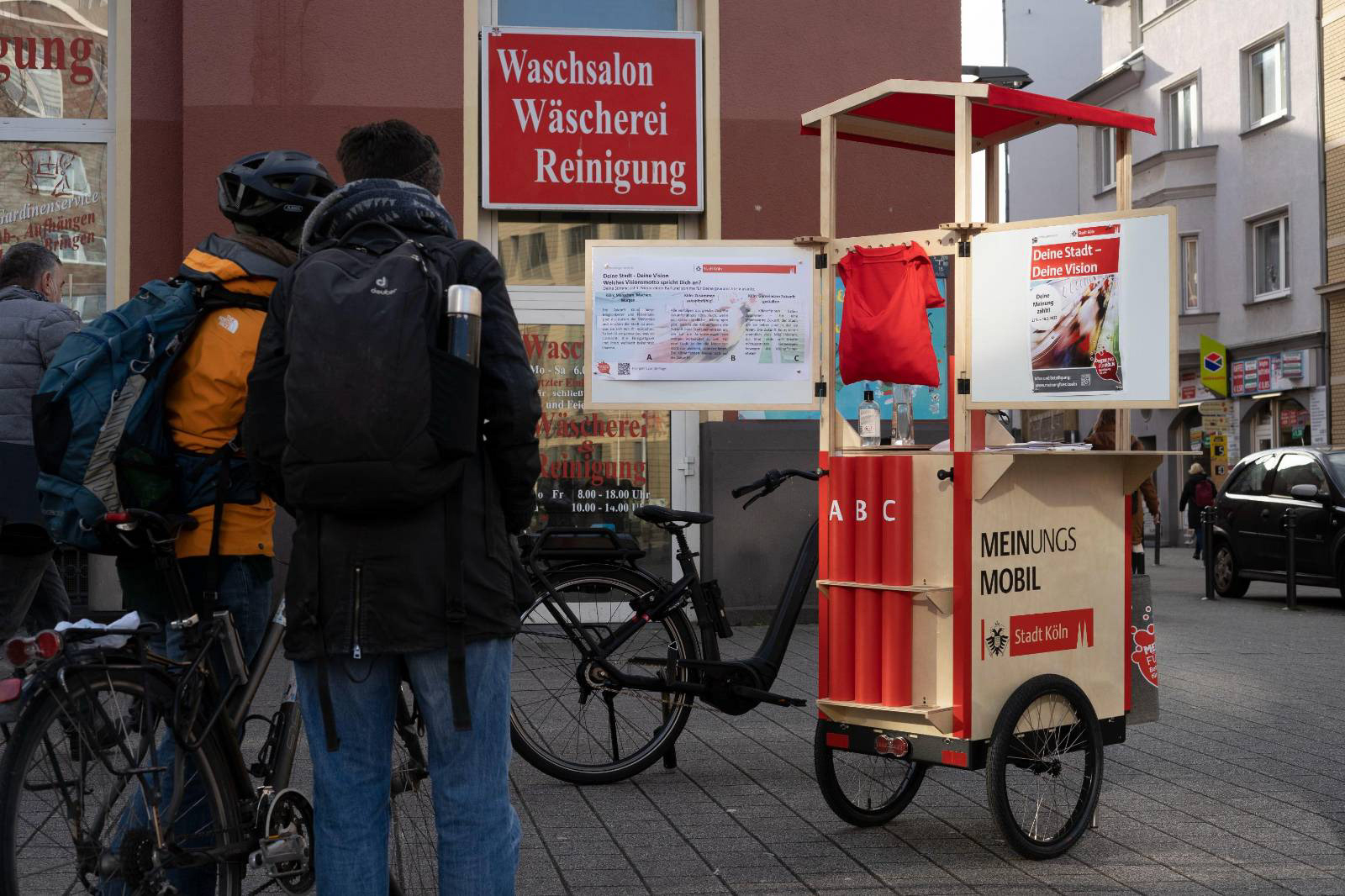 The research was conducted from March to May 2021 in collaboration with the City of Cologne, Anastasia Bondar, Janina Rösch, Theresa Tropschuh, Johanna Pirwitz and Julius Walsch.